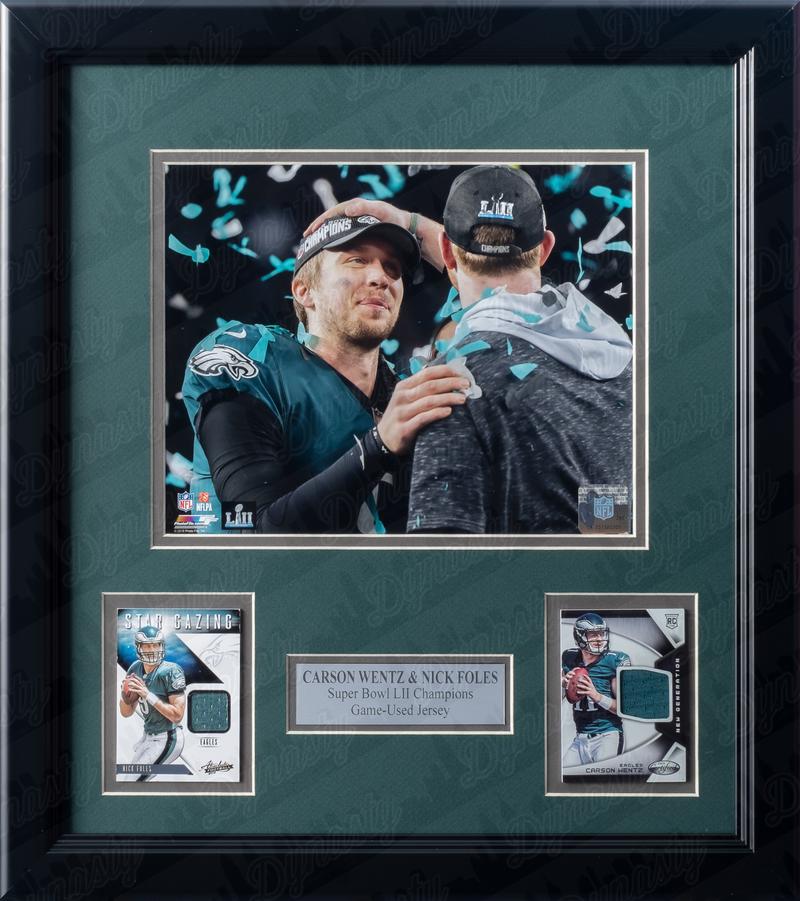 Benefits of Doing A Sports Memorabilia Charity Auction

Four Benefits of Doing A Sports Memorabilia Charity Auction
If you're an event planner at a nonprofit, a school, or a foundation, we salute you. There is so much intricate preparation that goes into planning any type of fundraiser, but especially a gala or other large scale event that must meet the needs and expectations of your most generous donors. While planning one of these events, those working on the organization's end need to get pretty much everything at a discount, or ask for donated items such as alcohol, raffle baskets, and service assistance outside of the venue. When you work with us, you won't need to ask us to come to the event for free, because we already do. Let us help you raise money for your cause and show your donors a great time with an informal auction featuring unique signed jerseys, photos, and sports gear.
Benefit 1: Risk-Free Auction Run by Professionals
Here's an (extended) elevator pitch on how a Dynasty Sports memorabilia auction works: You contact us about your event. We ask you when, where, and how many people will be attending. We ask about how much you know about your attendees; are they mostly local? Are many of them alumni of the same school, or coming from the same place outside the Philly area? Is the organization sponsored by a team or its members, or has it received any large donations from players in the last few years? We'll try to get to know your audience, send you a curated list of memorabilia we would like to bring, and go from there. The night of the event, Dynasty sends a team member to run a very laid back, but still entertaining, auction. We collect the bids from the buyers and write you a check at the end of the night for your proceeds. That's it.
If you read all of that and thought we missed the part about needing a deposit, or paying a fee up front, you're correct. We missed it because we don't take any money from you or your organization. Our payment system is very transparent, as it isn't based on a percentage of the profits. We bring a selection of items that have a retail price, and a starting bid. We only collect payment for the retail price, so all of the profits from the bids go straight to you. In the rare case a memorabilia item isn't a hit at the auction, we don't charge anything for items that don't receive bids. We simply take them back at the end of the fundraiser.
Benefit 2: Appeal to Your Donors and Their Network
We live and breathe sports, but we are aware that living the sports fan lifestyle isn't for everyone. But, we think it's safe to say that everyone knows someone who is an avid follower of at least one team or supports all their local teams. (Like we said, it's a lifestyle). You'll find so much exclusive sports memorabilia when browsing our inventoryto learn more about us, and keep in mind that we only bring the best items to charity auctions so they'll be hits for your organization.
Even if your donors aren't shopping for themselves, they will see an item that's perfect for their child, parent, sibling, spouse, best friend, or business associate. What Philly sports fan wouldn't want a signed Super Bowl special edition Eagles mini helmet? Or a signed photo of Jason Kelce in his Mummers gear at the Super Bowl parade? What about that Sixers fan you know who would love to display a beautifully framed and matted photo of Joel Embiid with his autograph? The list goes on, but we know a few names came to mind for you. The same will happen for your donors.
 Keep in mind that we don't just carry memorabilia from Philadelphia teams. We have plenty of fans rooting for their favorite teamsfrom New York, Washington D.C., and beyond. So if your donors will be coming from outside of Philadelphia or you know there will be quite a few Yankees fans in the audience, we'll be prepared with memorabilia that will get everyone excited about the item as well as the cause.
Benefit 3: Adding Cool Displays That Make Everyone Say "Wow."
You're working hard to make sure the fundraiser looks and feels perfect, from the food to the speakers and the table arrangements. We'll add to that with our table displaysthat put all the memorabilia on show before the event starts. We want people to walk in and have the opportunity to browse while they're settling in and see the item that they want to bid on during the auction way before it starts. Our team will bring the memorabilia and all of the extras we need to make things pop, and we'll work with you to figure out what else we need to bring to make the display look its absolute best.
We're flexible with what we bring and how to make the tables look, so talk to us about your vision, and let us know what we should do or not do when designing the display. We'll dress to match everyone else, so let us know if our team member should arrive dressed in black tie or wearing a jersey to get everyone in the spirit. We want to look good so you look even better.
Benefit 4: We Do the Work, And You Get the Proceeds
All we need from you is your interest, the details of the event, and any information about the audience. Other than that, you can be as involved or removed from the rest of the planning that you would like. We admire the players and teams who give generously to great causes, and sports players are known for starting their own organizations or foundations. The Dynasty team works to make every auction an awesome success because we love doing it, and helping organizations make the most money from our awesome memorabilia.
Call 215-750-3482 or send us an emailtelling usabout your next event and how we can get involved, or check out our How It Workspage for more details.